Hey Y'all,
Mother's Day is getting close, and I wanted to get a bit ahead on my cards and gifts. This is a card I put together with all the embellishments I know my mother-in-law enjoys on a card.
Watercolor
When I can, I watercolor!
I love how watercolor looks on a card, and I enjoy it so much. It is relaxing for me. For Mother's Day, you should always do a bit extra. The Waffle Flower Crafts Tulips Combo are a beautiful set to color in any medium.
For this card I used my favorite Altenew 36 Pan Watercolor set. 
End Results
Because this is going to my mother-in-law, for Mother's Day I used bright colors, a dark background card frame and a dark sentiment ink, with plenty of shiny adhesive gems. All her favorites!
Be sure you include your mothers-in-law favorites in your card! Thank you for stopping by and spending some time with me today.
Rachael
---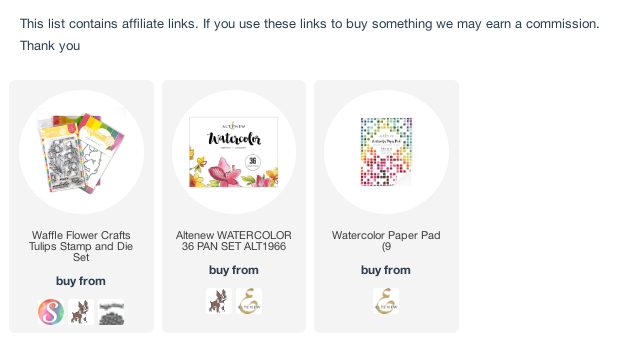 ---