Hey Y'all,
For today's card I am sharing a new technique I learned from Nicole Watt at Bloom Crafters. This is a monthly challenge that I will hopefully be posting about over the next few weeks, so I hope you'll stay tuned!
Aren't These the Cutest!
I love a good pair of sneakers! and these are just the cutest! For our first class we learned how to use ink spray to create a background! We then stamped and embossed our Crawl, Walk Run Shoes onto the background. Love it!
I'll be doing more of this technique for sure!
Create a Curved Sentiment!
Nicole also taught us how to take a straight-line sentiment and "curve" it to fit the stamp design! This is really a great way to give your cards some interest!
Lastly,
We learned how to use gouache to create a whitewash on our stamped image! Lots of fun stuff in just one class! I am so looking forward to next week!
It's not too late you can join the class too! Go here to sign up!
Thanks for sharing some time with me today!
Rachael
---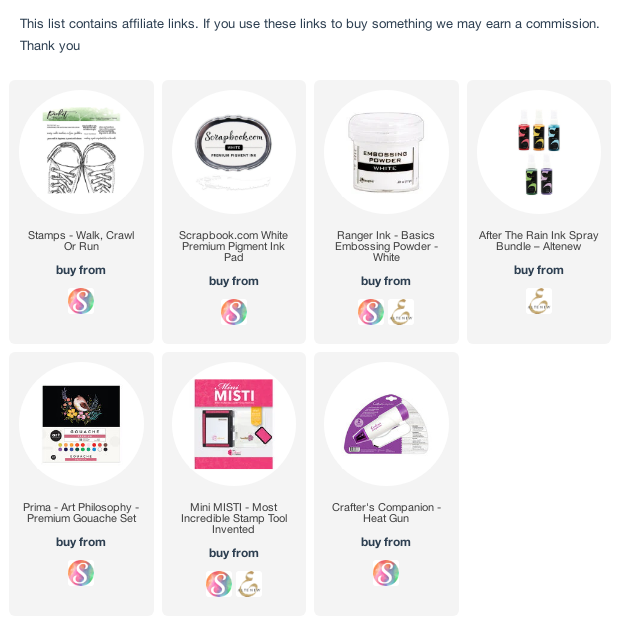 ---